PNG Support in VRML Browsers
Closeup of Palette Textures on Opaque Materials
This is the Palette Opaque viewpoint in pngboxes.wrl, as seen by Cosmo Player 2.1 for Irix: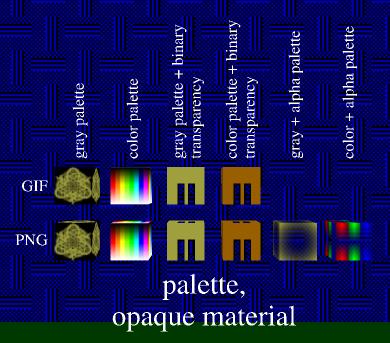 palette (colormapped) textures on opaque materials
Note that the textures with completely gray palettes are treated as single-component textures and are therefore blended with the underlying yellow-brown diffuseColor.
Click on the image for the full 913x1019 version in PNG format (155k). The individual PNG and GIF textures can be retrieved from this directory.
---
Here are the PNG/VRML pages at this site:
---
Last modified 14 March 2009.
Copyright © 1997-2009 Greg Roelofs.